How do I know if a microwave will fit?
Dear reader, if you purchase through links on our site, we may earn a small affiliate commission to help support the blog - at no extra cost to you. And it never influences our product selection process. Thank you!
One of the most crucial factors to think about when buying a new microwave is whether it will fit in the space you have available. It's crucial to understand how to assess your area and select the appropriate size, whether you're replacing an outdated model or upgrading to a newer one. We'll address some frequently asked questions about microwaves in this post and offer professional guidance on how to determine whether a microwave will fit in your kitchen.
How do I know if a microwave will fit?
You must measure the area's width, height, and depth in order to establish whether a microwave would fit in the space in question. The microwave's height and breadth should both be smaller than the dimensions of the space you're installing it in. In terms of depth, you should check that the microwave will fit in this space without sticking out too much by measuring the distance between the wall and the back of your stove. Remember that in order to ensure optimum airflow, you'll also need to make sure the microwave has enough room around it and is properly ventilated.
Are old microwaves better than new ones?

While there may be a nostalgic appeal to older microwaves, newer models tend to be more energy-efficient and have improved standby modes that can help you save money on your power bill. Additionally, newer models frequently prepare meals more quickly than older ones, allowing you to save both time and money. Having said that, one cannot generalize that old things are terrible because it might differ from brand to brand and model to model.
Do you need an electrician to install a microwave?

For all microwaves, a nearby 110- or 120-volt electrical outlet is required. Unless your stove is already built to accommodate one, you may need to call an electrician to install a new electrical outlet. This must be considered when setting a budget for your new microwave because it could add significantly to your overall costs.
Can I replace just the microwave?

Unfortunately, you cannot easily replace the oven or the microwave. It would necessitate model replacement. Instead of attempting to fix or replace just one part of your existing microwave, it can be more cost-effective to get a new microwave/oven combination if you're having problems with it or if it's no longer functional.
Final thought

Making ensuring a new microwave will fit in your kitchen might be a difficult chore when making the purchase. However, you can make sure you get a microwave that will function properly in your home by assessing your area and taking into account elements like ventilation and electrical outlets. It's also crucial to think about the differences in price and features between newer and older versions, as well as whether or not you'll need an electrician to install it. You'll be able to find the ideal microwave for your needs by adhering to these recommendations and keeping the aforementioned FAQs in mind.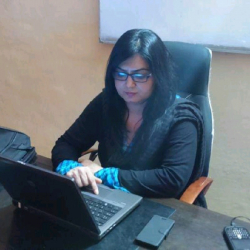 Latest posts by Maya Khan
(see all)