Microwaves: What to Consider When Buying One
Dear reader, if you purchase through links on our site, we may earn a small affiliate commission to help support the blog - at no extra cost to you. And it never influences our product selection process. Thank you!
Most kitchens now feature microwaves, which are a quick and practical way to prepare popcorn, reheat leftovers, and more. There are numerous choices. Choosing the best microwave for your needs can be difficult because there are so many options available. Needs. Here are some things to think about before making a purchase, particularly a microwave. Microwave.
What are the different types of microwaves?
There are several types of microwaves, each with its features and benefits. The most common styles include:
Built-in microwaves: These are designed to be installed in a wall or cabinet and are typically found in modern kitchens.
Microwaves that are installed over a range or cooktop are what they are called, and they frequently have an exhaust fan built into them.
Countertop microwaves are the most popular microwave designed to sit on your countertop. They're a convenient option if you don't have a lot of space or don't want to install a built-in microwave.
Undercounter microwaves: These are designed to be installed under the counter, making them a good choice for those with limited counter space.
Wall oven and microwave combination: These units combine a microwave and a traditional oven, allowing you to save space and have all your cooking needs in one place.
Built-in smart technology in smart microwaves enables you to manage and keep an eye on your cooking from a smartphone or tablet.
Convection microwaves: These microwaves have a built-in fan that circulates hot air, allowing you to bake, roast, and brown food in addition to microwaving it.
What features should I look for in a microwave?
When shopping for a microwave, there are a few key features to consider:
Size: Measure the space in your kitchen and compare it to the dimensions of the microwave you're thinking about to ensure that it will fit in the designated location.
Power: Look for a microwave with a high wattage, as this will determine how quickly and evenly it cooks your food. A wattage of at least 800 is recommended.
Turntable: A turntable helps to cook food evenly by rotating it as it microwaves. It's a good idea to choose a microwave with a turntable, as it will help ensure that your food is cooked evenly.
Controls: Take into account the microwave's controls, whether they are dials or digital touchpads, and decide which is simpler for you to use.
Additional features: You should also take into account a child lock, a timer, and a sensor that automatically adjusts cooking times in accordance with the humidity and temperature of the food.
How much should I budget for a microwave?
Considering that microwaves may cost anywhere from $50 to over $1,000, setting a budget is essential before shopping. You can probably buy a simple microwave for about $100 if all you need it for is warming and defrosting.
Conclusion
There are a few key things to consider when purchasing a microwave. Key things to consider. First, think about the type of microwave that best suits your needs. Do you want a built-in microwave, or are you looking for something more portable? Next, consider the important features, such as size, power, controls, and additional features like a turntable or sensor cooking. Finally, decide on a budget and look for a microwave that fits your needs and price range. With these factors in mind, you'll be well to finding the perfect microwave for your home.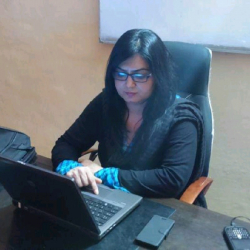 Latest posts by Maya Khan
(see all)