What Is The Most Common Microwave Size?
Dear reader, if you purchase through links on our site, we may earn a small affiliate commission to help support the blog - at no extra cost to you. And it never influences our product selection process. Thank you!
Modern kitchens no longer function without microwaves because they offer a quick and practical method of reheating meals. With various sizes and wattages available, the perfect microwave for your needs may take time to determine. We will address some frequently asked issues about microwave size and wattage in this post to assist you in selecting the appropriate size.
What is the most common microwave size?
Most households may use a microwave between 1.0 and 1.5 cubic feet, which is the most popular size. This size can handle various cooking operations and is large enough to fit the majority of conventional dinner plates.
Do you really need a microwave?
Although they are a common fixture in most Western kitchens, microwaves are unnecessary. You might decide you don't need a microwave if your kitchen is small or you don't use it much. However, a microwave is a useful and time-saving tool for most individuals.
Is 700 watts enough for a microwave?
A microwave that operates between 700 and 1,000 watts will effectively heat most items. Most microwaves used for recipes that call for their use fall within this power range. Consider considering a higher-wattage microwave if you routinely microwave bulky or heavy goods.
What size microwave fits a dinner plate?
Dinner plates up to 10 inches in diameter can fit even a small, compact microwave device. Large microwaves can accommodate the largest dinner plates and frequently have enough space to hold multiple dishes simultaneously, while medium microwaves may accommodate plates up to 14 inches in diameter.
Final thought
To accommodate various demands and kitchens, microwaves are available in various sizes and wattages. Most households can use the most typical size, between 1.0 and 1.5 cubic feet. For most microwave cooking jobs, wattages between 700 and 1,000 are adequate. To choose the ideal size microwave for your purposes, consider the size of your dinner plates and the kinds of meals you plan to cook.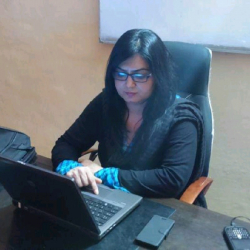 Latest posts by Maya Khan
(see all)